**BUY 1 PENDANT GET 1 PENDANT 50% OFF**
USE CODE "PEACEBOGO" AT CHECKOUT

Own a piece of the original stage from the 1969 Woodstock Festival.
Each is one-of-a-kind, crafted from the original wood in our studio in New York.
ABC New York News Coverage
Cleveland News R&R HOF Donation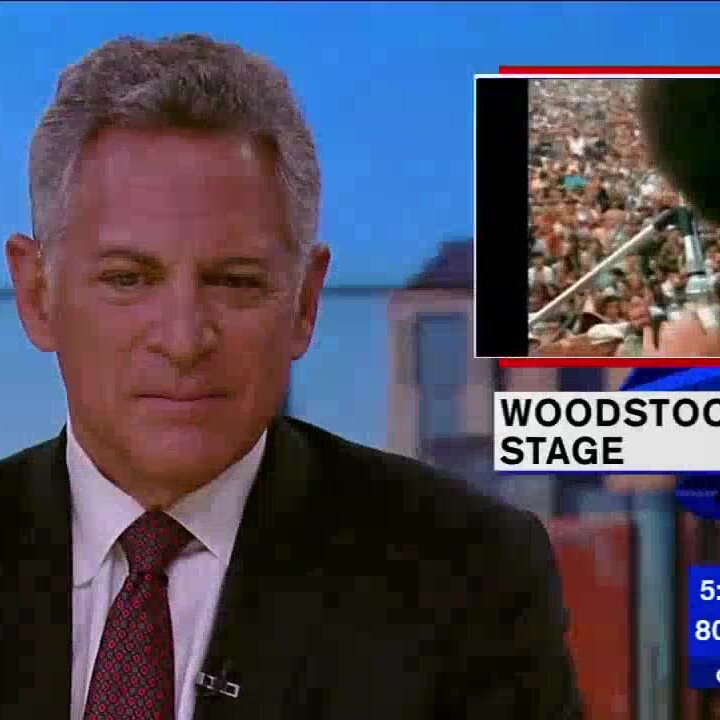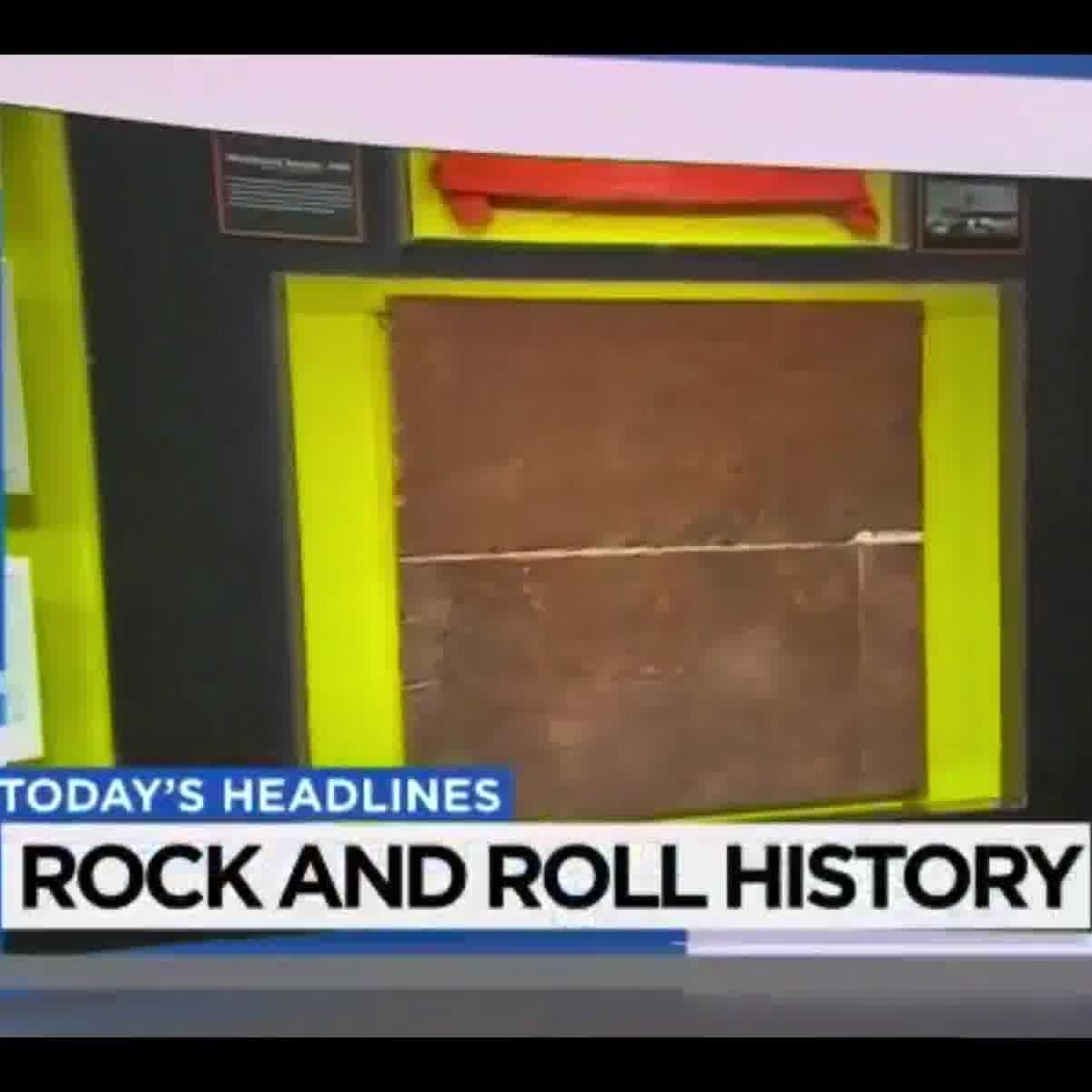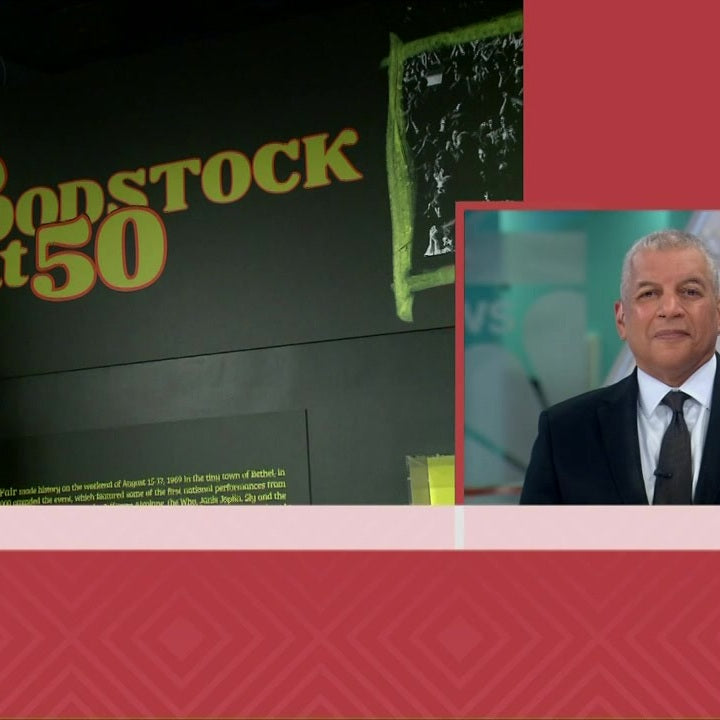 It's Incredible How a Significant Piece of Cultural History Was Almost Lost to Time...
In August 1969, over 450,000 were part the most important moments in music history. Legendary performances by Jimi Hendrix, The Who, Crosby, Stills and Nash, Janis Joplin… and so many more created an energy that spread throughout America.
It was a euphoric spirit... of artistry, harmony, music, passion… a spirit that continues to inspire millions today.
And the Holy Grail of that spirit? The focal point of all that energy?
The stage.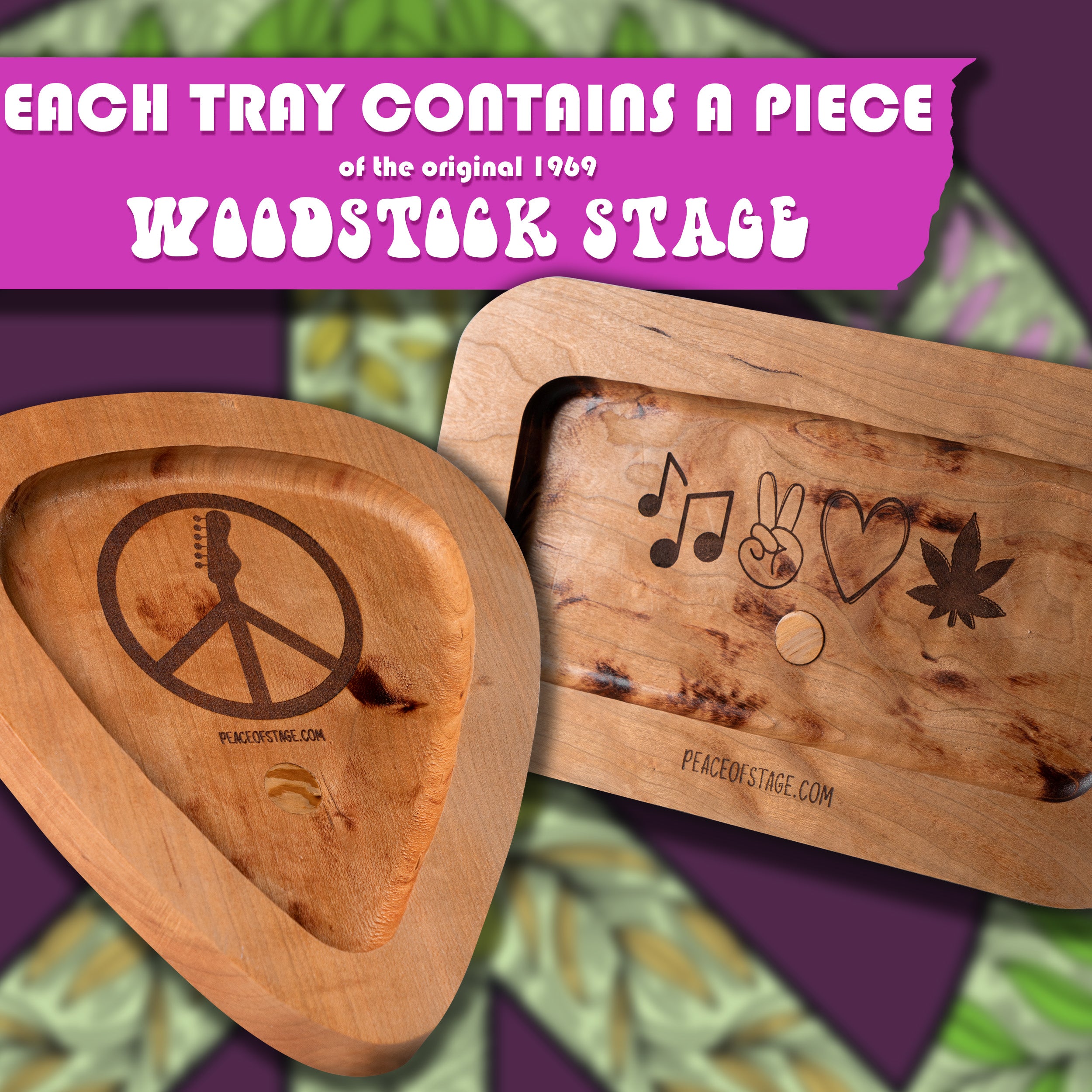 But What Ever Happened to That Stage?
Steve was 15 when he went to Woodstock.
He lived in upstate New York near Bethel, and about a month after the festival, the father of his then girlfriend needed his help.
They wanted to build a paddleball court for their bungalow colony.
So, they bought some discounted "scrap" wood from festival organizers who were selling off whatever they could to make up for the financial beating they'd taken after having to make Woodstock a "free" concert at the last minute.
Wood, wires, light bulbs, whatever – if it brought in some quick cash, off it went. And the bungalow community bought up that discounted wood.
The original stage is the only artifact that exists for people to touch and reflect upon.
It's like the Holy Grail of rock music.
Fast forward to 2017... Steve was struck by the realization that the wood on that paddleball court was made from the original wood used to build the stage!
He revisited that bungalow colony and found the paddle ball court still standing.
When they removed the outer paneling, they found magic on the inside.
He recognized the familiar yellow, green, and purple markings from that iconic stage still visible on some sections...
The triangle-shaped stamp of manufacturer Weyerhauser. Double nail holes, from when the stage was originally built in Wallkill.
It was the legendary 1969 Woodstock Stage!! Being used as a paddleball court!!
WHAT?!
It has been recovered, examined, and authenticated by Wood Science Consulting, Inc.
Pieces have been displayed at the Rock and Roll Hall of Fame, Grammy Museum, and the Museum at Bethel Wood.
And now you can own a piece too!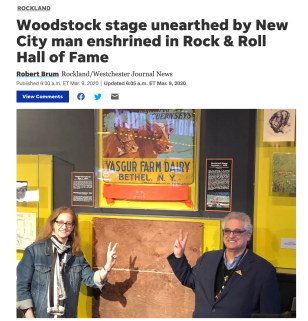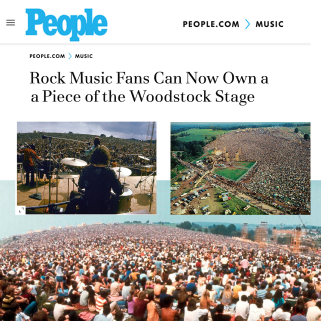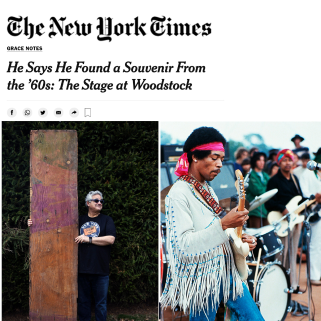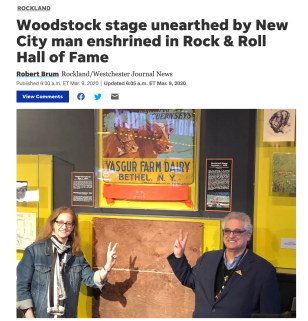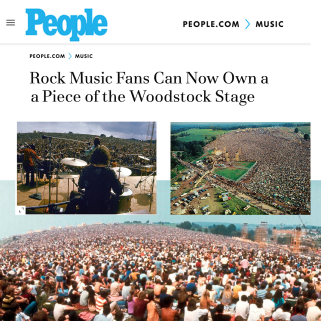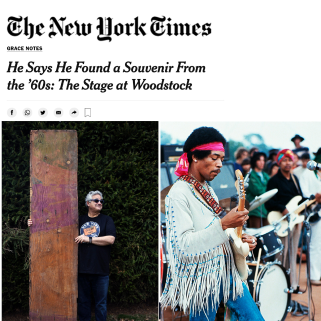 FREQUENTLY ASKED QUESTIONS
History has a surprising way of being forgotten. And then reappearing.
In this case, the stage was "rediscovered" exactly where Steve (our cofounder) originally unloaded it after Woodstock when things were being sold off.
It had been sold off as scrap wood and repurposed as a paddleball court!
Check out our mini-documentary or the several news stations which talk about the story.
It tells how Steve recently managed to reclaim the wood...
With some sections still matching the patterns and marketings from photos.
Our memorabilia is made from the same collection of wood that was reclaimed. Some of the sections were donated and displayed at at the Rock and Roll Hall of Fame, Bethel Woods Museum, and Grammy Museum... and authenticated by the Wood Science Consulting firm.
We do have a limited supply of the reclaimed pieces.
And we've been honored to have the museum curators at the Rock and Roll Hall of Fame, Grammy Museum, and the Museum at Bethel Woods accept and display the pieces of stage we have donated with confidence and due diligence of its authenticity.
With a variety of different memorabilia available, pieces are more and more limited every day.
And we feel this is the best way to commemorate Woodstock.
By giving as many people possible the opportunity to have their own piece. To hold it and cherish it. And spread it's message across the US and the world.
Messages we need a little bit more of these days.
The truth is we haven't been doing this very long as the wood was only recently rediscovered, with pieces only recently being made available.
Eventually we will run out permanently.
We package each piece of memorabilia carefully and try to ship it soon after you order. You should expect to receive your order within a week ordering. However this can depend on your specific location and shipping options.
Yes, each piece comes with a Letter of Authenticity from a study provided by Wood Science Consulting with a tamper-proof hologram.


See what our customers say!
Very tiny piece of Woodstock stage
Large guitar pick shaped wood very,very small piece of the original Woodstock stage
I have no idea whether this piece of wood is actually from the stage, but it's cool AF to think so. Great idea.
Beautiful Piece
I love the item, and have it displayed prominently in my man room.
Fine Print: the piece of stage is a "thumbnail" in the overall tray.
I like the product but the authenticated component, a piece of the original Woodstock stage, is the size of a thumbnail, if that. It's a bit underwhelming...and not what I had anticipated. I guess I didn't read the fine print.